City of Philadelphia
The City of Philadelphia is located in the state of Pennsylvania and is often referred to as Philly or even the city of brotherly love. Philadelphia is a very populated city, with a population of nearly 1,600,000 just two years ago. The climate in the city is quite comfortable; will relatively cold winters, mild and comfortable springs, and warm summers. It does not matter when you choose to visit the city because there will always be exciting and educational things for you to do.
The city is known for its Museum of Art, which may have become famous due to the fact that museum, was featured in several of the hit Rocky movies. The museum itself is such an educational experience, with thousands of art pieces, exhibits, and galleries. The staff is constantly keeping up with the museum to make sure that it offers visitors the best overall experience.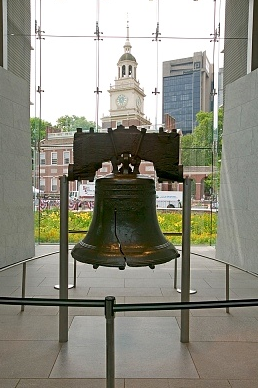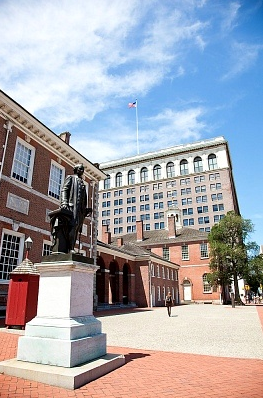 The city of Philadelphia is also known for Independence Hall and The Liberty Bell. While there are other imitations of The Liberty Bell, the one in Philly is the real deal. You would be surprised to learn about the rich history and culture that surround the city. Just about everything that you can do in Philadelphia will be an educational learning experience, but it will also be fun and memorable for you as well.
People that live in the area enjoy heading downtown, into Center City, to grab a bite to eat or go shopping. There are an assortment of different shops downtown that provide delicious food, clothing, and more. Some of the most popular locations include Market Street, Chestnut Street, and South Street. South Street is popular amongst many different crowds, generally teens and adults, who enjoy walking around, going shopping, and getting something to eat.
The city of Philadelphia has so much more to offer than just Center City. There are several different movie theaters, shopping malls and plazas, corner stores, nail salons, gym and fitness centers, and other sources of entertainment for the people who live in the city and for the people who are touring. Pier 70, located on Columbus Boulevard, is one of the popular shopping plazas, with an abundance of different stores available. Such stores include Bath & Body Works, Wal-Mart, A.C. Moore, Joyce Leslie, Super Fresh, and more.
Needless to say, Philadelphia has a lot to offer its residents as well as the tourists who come to enjoy the city and learn more about its history. While in Philadelphia, you will never be bored and you can plan your trip ahead of time to ensure that you make the most out of your stay.